Applying Leverage as a Product Manager
April 20, 2023
3 Min Read
As a product manager, the job is to ensure that your team is working efficiently and effectively to deliver high-quality products that meet the needs of your customers. And one of the ways to do this is, by applying leverage.
But, what is leverage?
In the context of product management, leverage means using the resources and skills of your team in the most effective way possible to maximize your impact.
There are two critical concepts: the first pertains to measuring managerial output, while the second concerns the concept of managerial leverage.
1. Managerial output
It is what you produce as a manager:
A manager's output = output of their team + output of the surrounding teams that they influence
2. Managerial leverage
It is the idea that some things a manager does create more output than others. For each task, the amount of output created per unit of timeis its leverage.
And managerial leverage should be the way we decide whether we do activity A or B.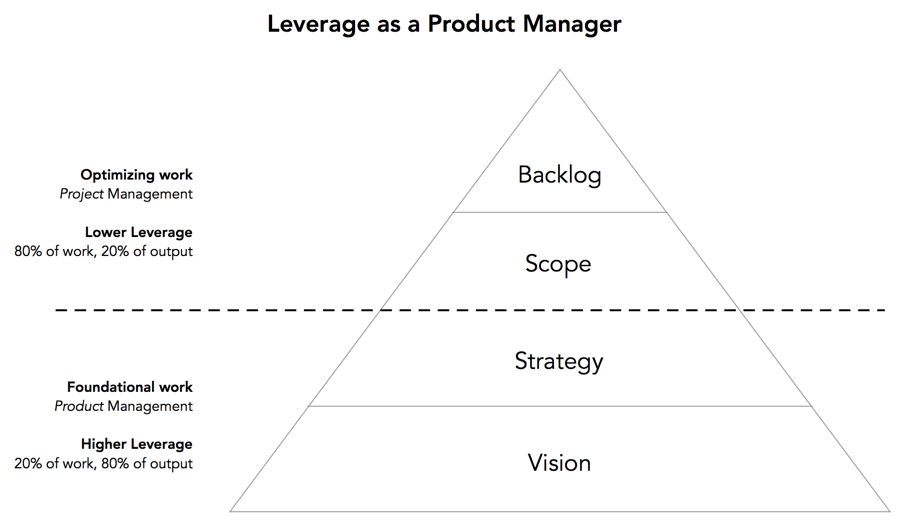 6 key ways to apply leverage
1. Prioritizing high-impact tasks
It's easy to get bogged down in the day-to-day work and lose sight of the bigger picture. To apply leverage, focus on the tasks that will have the greatest impact on your product and your team. It helps in making the most of your time and resources to achieve better results
Tools like the Eisenhower matrix can assist you in finding the most urgent and important tasks.
2. Utilizing individual strengths
One of the key ways to apply leverage as a product manager is by leveraging the strengths of your team.
Identify the unique skills and expertise of your team members and assign tasks accordingly. It results in more tasks accomplished with high-quality results in less time.
3. Bringing in external resources
External resources can include, consultants, vendors, specialized tools and software, and collaboration with other teams within the organization.
Leverage external resources to bring in new perspectives and expertise that can help you solve problems and achieve your goals.
4. Delegating
Many times, product managers get caught up in the details and end up trying to do everything. This is a huge time and energy drain that obstructs you from focusing on actual important tasks.
Identify which team member can handle the task and empower them to take ownership. Delegation frees up your time to do the tasks only you can do.
As a bonus, it increases decision-making power and knowledge sharing among the team.
5. Using data
By collecting and analyzing data, you'll be able to make more informed decisions about your product and your team.
For example, you can use data to identify and track key performance metrics, identify trends and patterns, or understand customer needs and preferences.
6. Collaborating with stakeholders
As a product manager, you're not working in a vacuum. You'll need to collaborate with a wide range of stakeholders, including your team, customers, and other departments within your organization.
Build strong relationships with these stakeholders and work together to achieve your goals. This can involve regular interactions, sharing information and resources, and seeking feedback and input from others.
Conclusion
The goal is to scale better with the product and organization. Operating in the strategy and vision part of the pyramid is where there is the highest leverage for a product manager. Most of the time spent should go into those decisions only. The other parts of the pyramid then take care of themselves by following the strategy and structure set already.
Stay in the Know
Get ahead with TechUp Labs' productivity tips & latest tech trend resources
Related articles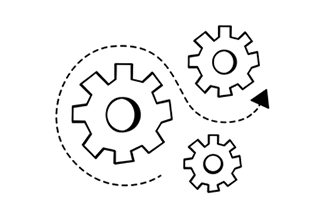 There are over 7 million Google and 13,000 Giphy search results for "hate meetings". Beyond that, there are countless posts on time and money wasted in meetings.
Writing is an indispensable skill for everybody. It doesn't matter if it's your profession or not, writing is an activity everyone does daily.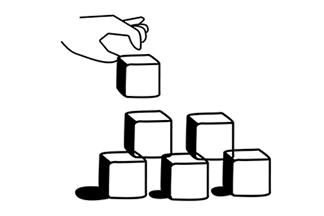 As a product manager, the job is to ensure that your team is working efficiently and effectively to deliver high-quality products that meet the needs of your customers.